OUR TEAM
MEET THE HALO TEAM
A team as results-driven and innovative as the facility they're running

We have the best of the best on our HALO wind tunnel team, with experience and focus, passion and talent. They don't see "no" as an option, which makes them perfect for the kind of challenges you're facing.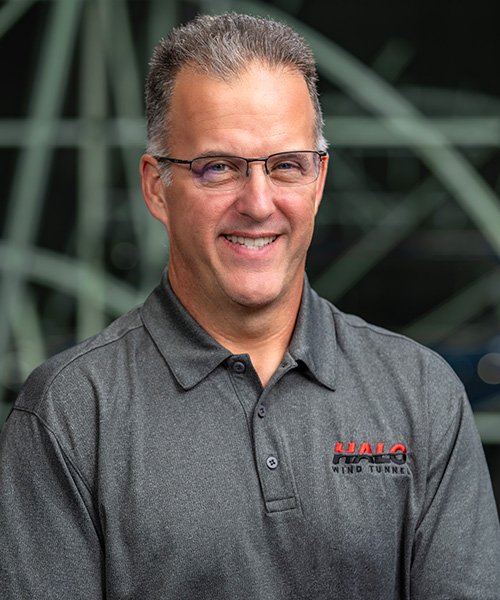 Mike Unger
WIND TUNNEL LEAD
Responsible for all wind tunnel activities
Mike strives to push the HALO Wind Tunnel to be the catalyst to spur breakthroughs in aerodynamics.
Over 30 years of aerodynamics and management experience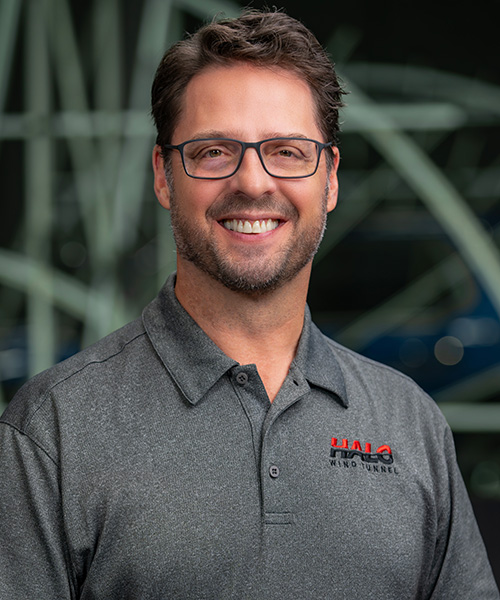 Chris Combs
Business Strategy Lead
Responsible for all wind tunnel activities
Chris aims to explore new business opportunities and strategic advances for the wind tunnel's business side.
Over 25 years of test equipment and strategic project management experience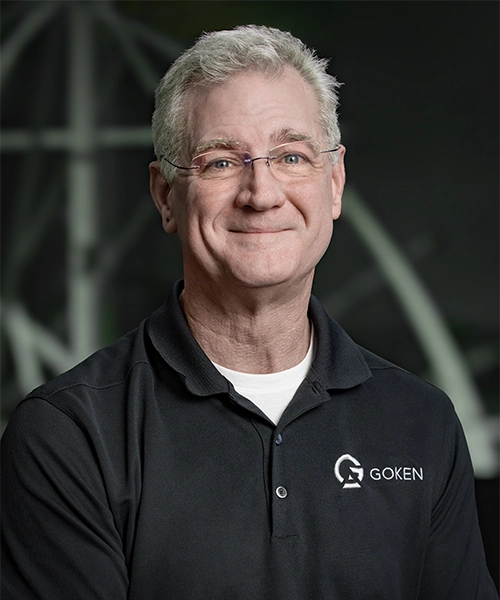 Tim Savage
Customer Account Manager
Responsible for all customer interactions
Tim is the face of the wind tunnel to customers, and assures that the customer experience is 100% satisfactory.
Over 30 years of automotive development experience and testing labs operations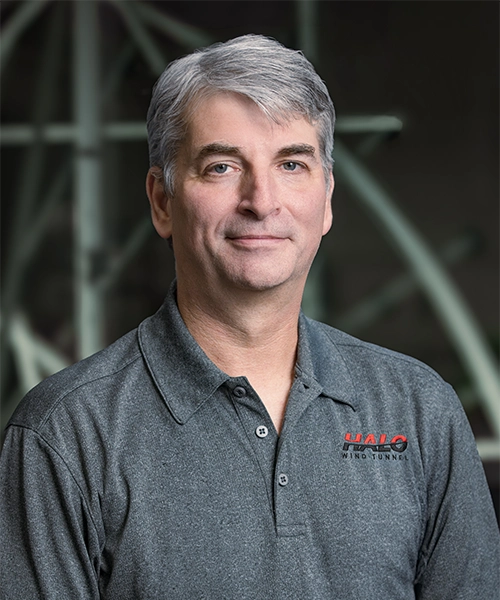 Tom Ramsay
Research and Technical Lead
Responsible for wind tunnel research endeavors and technical expert
Tom's quest is to make sure anyone who uses the wind tunnel gets the expected data and results, especially as relates to quality and repeatability.
Over 30 years of experience in aerodynamic testing and simulation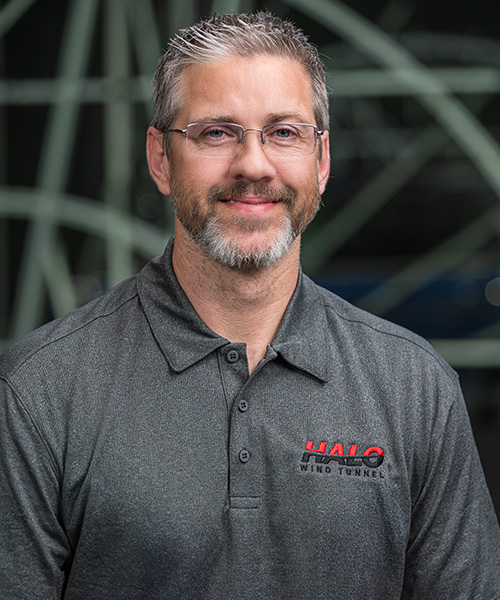 James Przeklasa
Operations Lead
Responsible for wind tunnel operations from the control room to the back shop
Jimmy assures consistency in data collection from the wind tunnel operations standpoint. He also specializes in troubleshooting.
Over 20 years of wind tunnel operations and creative problem solving in wind tunnel situations
Elden Shell
Facilities and Maintenance LeaD
Responsible for all facilities and maintenance
Elden makes the "stay online" mindset a reality, making sure that the impact of different areas is understood and that there are spare parts onsite.
Over 30 years of facility and maintenance leadership

We're here to take your wind tunnel experience to the next level.